A power trio rooted in the basic tenets of rock, Jackie and The Treehorns create music from just outside the nation's capital in Alexandria, VA and just outside the mainstream. Formed in 2009 and fronted by Steven Rubin under the guise of an altered ego (Jackie) and his band (The Treehorns) the group fight to keep the flames of the rock and/or roll fire lit with inspired original inventiveness.
Jackie and The Treehorns' music covers a wide sonic palate, taking the listener down familiar paths before detouring towards parts unknown, while Jackie's lyrics explore topics ranging from celebrity stalkers, robots, serial killers, and hitchhikers to odd phenomena like UFO's, déjà vu, ghosts, and extraterrestrial party favors.
The bands most recent releases, Hidden Cameras (2020) and It's Never Too Late (2019), were recorded at Ivakota Studios in Washington, DC with Ben Green.  For their previous releases, The J. Album (2018), singles Writer and A World Gone Mad (2017), RU4REAL? (2016), and Do You Mind If I Wear A Clown Mask? (2015) the band worked with legendary engineer Don Zientara at the famed Inner Ear Studio in Arlington, VA.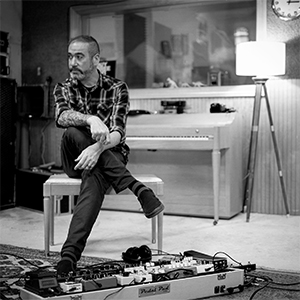 Steven Rubin
Jackie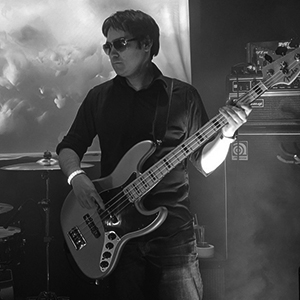 Christopher Willett
Bass
Bassist Christopher Willett has played in various bands in the Washington DC area, as well as several musical theater productions. Former bands include Miller's Folly, Long Way East, Homesick Alien, A Sound of Thunder, Rustbelt City, Crimes of Paris, Audio Inkblot, Dominion Way, Uncle Jesse, The Corvids, Days of Mirrors, and The Neuro Farm; Chris also currently plays with rock/reggae band Kickoman. Musical theater credits include three productions of The Rocky Horror Show, two productions of Rock of Ages, Little Shop of Horrors, The Full Monty, and Bloody Bloody Andrew Jackson. Chris enjoys playing bass so much that he has also posted hundreds of "bass cover" videos on his YouTube channel.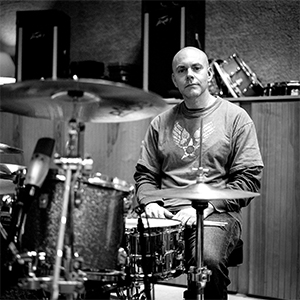 Brian Gibson
Drums
Drummer Brian Gibson is a Washington, D.C. area native who has been playing in the local jazz, rock, and musical theater circuits for over 20 years. His previous musical endeavors include The Perfect Souvenir, Rancho Notorious, and Memories from the Space Age. He has also been a percussionist for a number of D.C. theater productions, including Passing Strange and Bloody Bloody Andrew Jackson at the Studio Theater and Anything Goes and Godspell at the Olney Theatre Center.