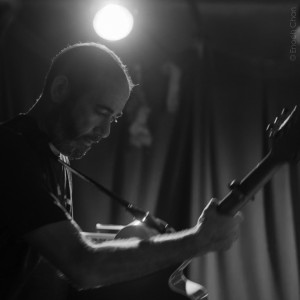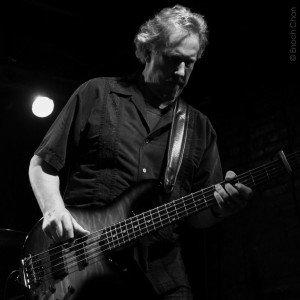 Pat Kehs: Bass
Bassist Pat Kehs has been playing in the deep end of the Washington, DC music scene for a couple of decades. In addition to the Treehorns, Pat is currently producing and playing bass in the original alt-country rock band
BoxCartel
. Heavily influenced by the progressive rock and jamband genres, Pat's focus is on creating melodic and memorable bass lines that elevate the music and keeps the audience grooving.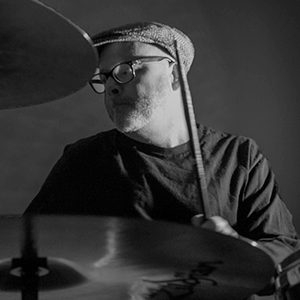 Kirk Reid: Drums
A Washington D.C area native, Kirk will be playing drums as long as it takes him to figure it out. Playing drums and creating music have always brought him joy, happiness, trouble and pain and despite his advanced age, he plans to continue behaving this way. Past endeavors have included writing, recording and performing with the mighty Dirty Campaign, Butternut, Electric Larry, Brother Shamus, Zydeco Crayz, BenZona and Floyd the Barber. In addition to his new gig with the Treehorns, Kirk stays busy working with Arlington based power trio Cart Before the Horse, hanging out with his wife and daughter and avoiding phone calls from anyone.
Rooted in the basic tenants of a power trio, but borrowing liberally from all styles of rock, Jackie and The Treehorns are an Alexandria, VA-based band that plays all original music. Formed in 2009 by Steven Rubin under the guise of an alter ego and his band, the concept might be tongue-in-cheek but the music most certainly is not.
The bands music covers a wide sonic palate while Jackie's lyrics touch on subjects ranging from celebrity stalkers, serial killers, and hitchhikers to oddities such as UFO's, deja vu, and ghosts. If Radiohead, Queens of the Stone Age, Nick Cave & The Bad Seeds, Neil Young & Crazy Horse, Sonic Youth, The Flaming Lips, Tom Waits, Pink Floyd and others combined forces to form a supergroup, well, that would be pretty awesome. Since that's not happening we can safely assume that the sounds of Jackie and The Treehorns will fulfull our desires.
Jackie and The Treehorns Press Kit
The Former Treehorns: Austin Madert, Chris Martin, Zack Downes, Amit Chatterjie, Frank Caputo, and Eric Co